Meet The Board
(Listed in order of length of service to the cause as a board member)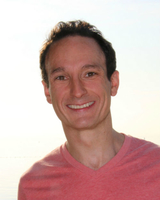 Dr. Monroe Mann
President, Treasurer - Attorney, Author, Speaker, Iraq Vet, Linguist, Filmmaker, and... Break Diver
Founder of Break Diving, creator of the Break Diver's Creed: "No Rules, No Excuses, No Regrets", and world traveler (having visited over 30 countries, and lived in five!)
Licensed and practicing entertainment attorney, and former public defender
Bronze-star nominated Iraq war veteran, Captain, Intelligence, including service as combat patrol leader for a 14-man team and navigator on 550-mile combat patrol through Iraq.
Chinese, French, English, and Italian linguist and teacher
Nationally certified EMT with service in Haiti after the earthquake
Producer, Co-Director, Co-Writer, and Co-Star of the feature film, "You Can't Kill Stephen King" (sold at Cannes! Widely available), as well as numerous short films and music videos
8-time published author, including a Barnes & Noble.com # 1 bestseller
Acclaimed motivational speaker (with a PhD in Psychology, an MBA, and two other masters!)
Mrs. Debbie Bordelon
Vice President, Secretary - Restaurant Cafe Manager, Radio DJ, House Flipper, Film Producer, and... Break Diver
Supervisor of Grinders Café, a coffee shop for Valparaiso University Dining Services for 19+ years
Girl Scout leader 10+ years, sometimes managing four troops at a time
Avid bowler who has served as secretary treasurer for 13 years on the Sunday Odd Couples Bowling League, and recognized by the Northwest Indiana Bowling Association in 1997 as Secretary of the Year.
DJ at Valparaiso University Student Radio Station WVUR, recently recognized as Staff DJ of the Year 2015 -2016 and Most Dedicated DJ for 2015-2016
Associate Producer of the feature film, "You Can't Kill Stephen King", Talent Coordinator for the web talk show, "Before the Big Break", and published author.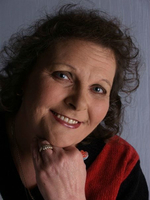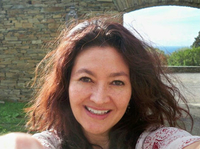 Ms. Merlên LaVoix
Board Member - Certified International Tour Manager (CITM), World Expat, Linguist, Actor, and... Break Diver
True citizen of the world, having lived for six months or more in over 30 world cities, including Moscow, Singapore, Sydney, Paris, Rome, Bayonne, Seoul, Tokyo, Minneapolis, Los Angeles, Dallas, and the list goes on
Speaks 7 languages: English, French, Russian, Japanese, Tagalog, and Italian, and those are just the ones she speaks well
Former interpreter (Russian, Tagalog, English) for Philippine Ambassador to Russia
Owner of her own private tourism business as a global travel director and Certified International Tour Manager, and she's also a licensed fixed-wing pilot
Voiceover Talent and Actress, including work as the live on-air announcer for "The World Today" in Japan, as well as numerous cartoon voiceovers.
Advisory Board
Dr. Jonathan Rich
Clinical Psychologist, Test Creator, Author, Professor, and... Break Diver
Licensed Psychologist, practicing clinically until 2010, specializing in psychological testing
Currently does consulting work, designing psychological tests and providing data analytics
Co-creator of the test used by the online dating service, Chemistry.com, a test which has been completed by tens of millions worldwide
Member of the American Psychological Association since 1987
Employed by the Orange County Health Care Agency, providing quality improvement services
Lecturer in the Counseling Department at California State University, Fullerton for 7 years
Currently teaches for two online universities: California Southern and Capella
His acclaimed book, The Couple's Guide to Love and Money, has been featured in a wide variety of magazines, radio shows, and on national television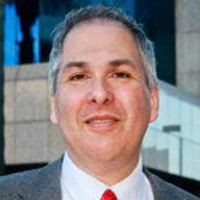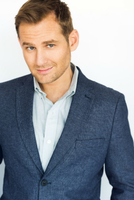 Mr. Chad Kimball
Broadway Star & Tony Nominee, Fashion Entrepreneur, and... Break Diver
Has starred in a number of Broadway shoes including "Come From Away"
Co-Owner of Obvious Clothing in Seattle
Used to work with Monroe at a place they call, "The Firm"
Mr. R.J. Lewis
Broadway Star, Professional Magician, and... Break Diver
Regular performer on cruise lines around the world
Author of a number of novels
Filmmaker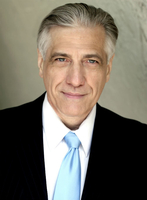 &laquo Previous
Next »