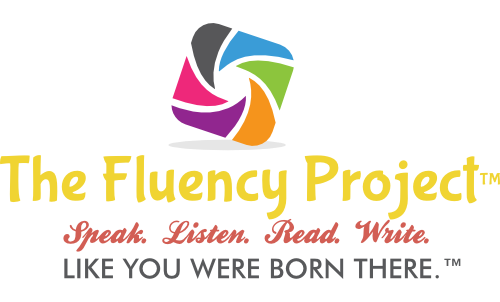 Welcome to Break Diving's Fluency Project!
We are not your typical language program. Our mission is not really to teach you the language--it's to help you master it. You've probably heard the term: fluent.
Using psychology and proven pedagogical tools, and a huge dollop of old fashioned hard work (remember that?), plus a big chunk of friendly peer pressure, we will help you become fluent. We guarantee through our method your language skills (reading, writing, speaking, and listening) will improve significantly, no matter how advanced you may be, as long as you stick with us for at least six months and do what we say.
Best part? The monthly fee is incredibly affordable at just $35/month to get started!
Ready to finally beat the odds? We'll show you how:
We can help you with whatever language you are studying (Inquire first--some languages have more participants than others).
We will help you improve your writing, by you actually writing essays.
We will help you improve your reading, by you actually reading books.
We will help you improve your listening, by you actually listening to real audio.
We will help you improve your speaking, by you actually having real live conversations with real people.
You will make friends with other ambitious language learners.
Admission is rolling, starting every month.
Ready to get started? Read these important notes first.
IMPORTANT NOTE 1: Our program is for serious students. Whether you are permitted to rejoin us for a second month is contingent on your performance the month prior. Most language programs accept anyone, even if you don't do the homework and don't participate, precisely because they want your money more than they want you to become fluent. Not here. We want you to become fluent so much that we keep the cost low and expect you to work hard. If you don't take it seriously, we won't take your money!
Bottom line, we want to gain the reputation as one of the most serious foreign language programs in the world. Lazy students may not be entitled to return the following month (forced hiatus) and if we give them a second chance, such students will have to pay $50/month the next time they register.
In order to avoid that, it's easy! Just make sure you complete and post the writing assignments, participate in the language chat channel, help other members (even in the other channels), show up prepared for the live classes, participate actively, and be sure to read your book (60 pages per month, minimum) and listen to the radio (multiple hours per month).
IMPORTANT NOTE 2: You are not just joining Fluency Project. You are joining Break Diving. We expect all of our Fluency Project students, i.e. you, to help others in our community who are studying your native language, and indeed, to help any of our other Break Diving members navigate this thing called life to the best of your ability. Please don't join us 'just to become fluent' and stay in your foreign language channel. We like helping people who like helping others. Don't be a language snob, ha ha.
IMPORTANT NOTE 3: When you register, you will be sent an email with a coupon for 4 group language classes. Use that coupon to register at www.breakdiving.org for four weekly group language classes. The first one MUST be next month. Your program starts NEXT month. Do not register for classes this month unless a) you want to individually pay $7.50 for each class this month, or b) you have been given permission by the staff. You can always register for as many extra classes as you like on an individual basis.
IMPORTANT NOTE 4:Once you register and pay, please send a message to @monroemann in our Slack group. If you haven't yet joined our free Slack group, do so by clicking the link in the navbar. Thank you!